Clients Wearing Constance McCardle Designs
Constance McCardle's creations have graced the red carpets of such prestigious events as the Oscars, the Emmys and the Grammys – but that doesn't stop her from being a home-town gal at heart. She even plays in a bluegrass band. Many performers have worn unique pieces designed by Constance, including Emmy Lou Harris, Rhonda Vincent, Mary Gauthier and Claire Lynch.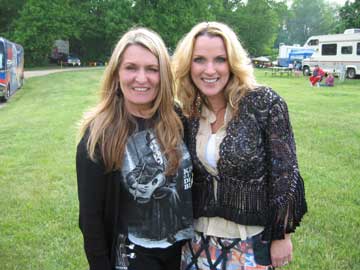 Rhonda Vincent (right) wearing a Constance McCardle jacket. Constance McCardle (left)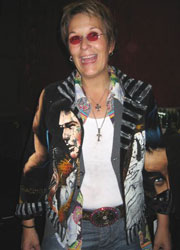 Singer/songwriter Mary Gauthier wearing "Elvis" jacket designed by Constance McCardle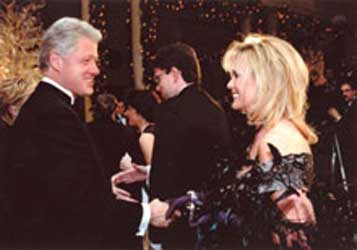 Debbie Simon with Bill Clinton at the White House Millennium Ball, wearing a Constance McCardle Gown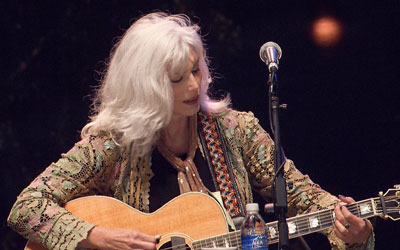 Emmy Lou Harris wearing Constance McCardle design at the Hardy/Strickly Festival in San Franciso, filmed for PBS Austin City Limits Special.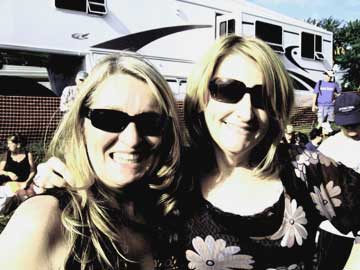 Constance with singer Claire Lynch at the Greyfox Festival 07.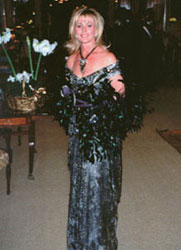 Debbie Simon wearing Constance McCardle gown.