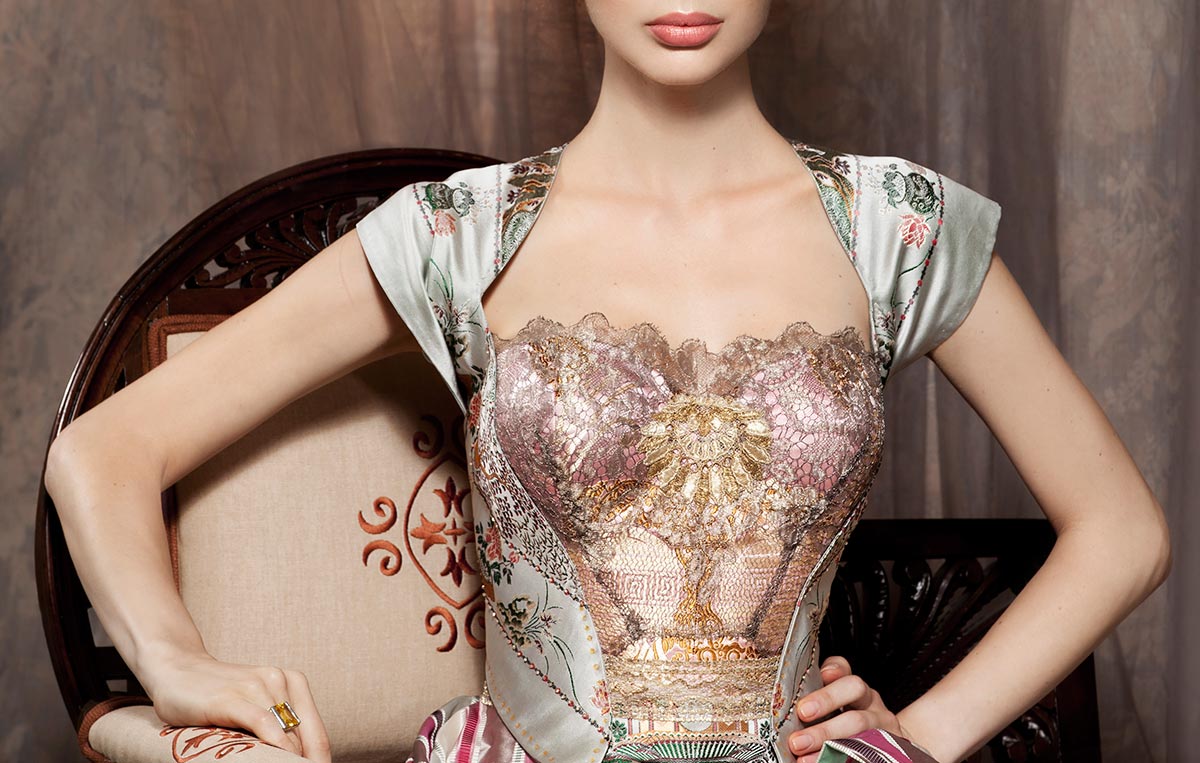 CONSTANCE MCCARDLE OFFERS LIMITED EDITIONS AND CUSTOM COMMISSIONS
Constance McCardle produces limited edition ready to wear collections for upscale unique boutiques across the country. Although her collections are mainly viewed by means of trunk shows or by private viewing, she does keep an ongoing collection at The Elephant's Trunk in Mt. Kisco, NY.     
If you prefer a more personal approach, she offers custom creating to those who are truly looking for a unique garment. Her amazing artistic eye, teamed with her 35 years of technical expertise, ensures that you are in excellent hands for expressing your ideas.
From the initial consultation, Constance will advise you from start to finish with great consideration paid to silhouette, choices of fabrics and finer details.  Her vast knowledge of vintage and modern textiles, (and where to find them), offers her clients an exciting approach to the design process. 
Vibrant, down to earth, warmth and charm are many of the words used to describe Constance. She will make you feel right at home in her studio while you create the gown of your dreams.
Value, discretion, elegance and most of all uniqueness!