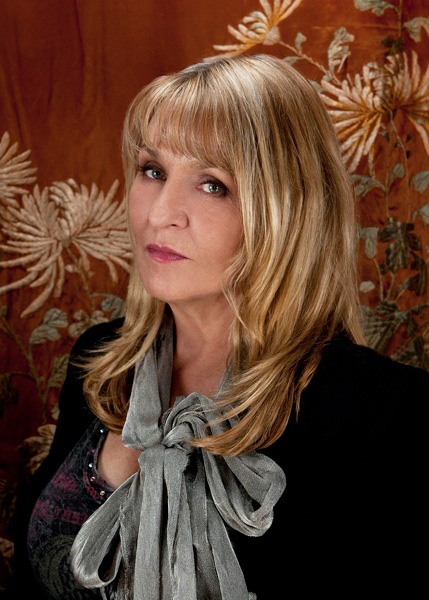 CONSTANCE MCCARDLE
From the mountains of Virginia to Milan and back, Constance McCardle does couture like no other. The native Virginian eveningwear designer calls Westchester Co., NY her home. In her unique studio in Ossining, N.Y., she crafts one–of-a-kind haute couture gowns for only the most discerning clients, socialites and performers. McCardle's creations have graced the red carpets of such prestigious events as the Oscar's, Emmy's and the Grammy's. But that doesn't stop her from being a hometown girl at heart. She even plays in a bluegrass band.
Growing up as young girl in the Blue Ridge Mountains with a seamstress mother and her artist grandmother, McCardle got her start making clothes for her dolls –which soon turned into her first dress at the age of 9. Since then she was " hooked" – literally, becoming an expert in all forms of needlecraft and exploring new ways to use it in her designs.  She could even make lace and became fascinated with the fabric and it's history.
In the 1980's, Constance moved to the Big Apple to study fashion design, where her love of lace became her signature of sorts and she began using the antique fabric to create one-of-a-kind blouses. Upscale department store Henri Bendel took notice and her label was started. McCardle soon forayed into wedding gowns and eveningwear, all which had her signature unique laces and embroidery. She opened her first designer boutique in Cold Spring, N.Y.  In 1995, she took the head designer position at the Gallery of Wearable Art on Manhattan's Upper East Side. Here, she worked with vintage museum quality textiles creating exquisite gowns for well- positioned clients from all over the world. After a trip to Milan to work with Italian designer Raffaela Curiel , McCardle returned to her own label.  She now works with private clients, stage performers and specialty boutiques creating truly unique pieces.